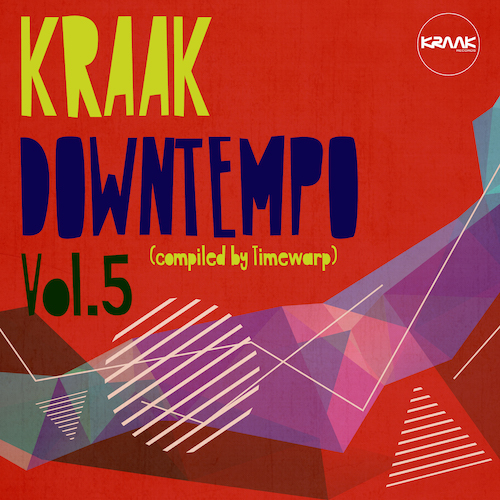 Kraak Downtempo is back with its fifth instalment! This time with 22 carefully selected tracks from the music gems we have been lucky and proud to release!

With this compilation, Timewarp, sets the mood for an organic, downtempo, chill out journey into modern electronica, dedicated to all music lovers out there!

Featuring tracks from Mellow Men, ActRaiser, Sundayman, Ted Ganung, OR, mCurtis, Lego Boy, Mosek, Olivier Garth, Afternoons in Stereo, Medras, Vito Lalinga, Dj Color C2, Dj Mas Corazon, Voodoo Child and Timewarp!

The compilation opens up with a more chill out electronica tempo, very smooth melodic downtempo tunes, accompanied by quirky chill out splashes and deep organic vibes. The second half transforms to a more sophisticated and elegant electronica orientation, with elements of house, jazz and afro beats, being however under the genre of downtempo!

Audiophile Analogue Mastering: Angelos Timewarp Stoumpos @ Timewarp Mastering

Cover Design: Timewarp



TRACK LIST:
1. Mellow Men - Both Visions (Timewarp Remix)
2. ActRaiser - Abbott's Rest
3. Sundayman - A Little Little
4. Ted Ganung - New Kicks
5. OR feat. Manuela Hofer - Keep On Trying (Trip Hop Mix)
6. mCurtis - G.O.D feat. The Mage (Kovacs Metaphysics Remix)
7. Lego Boy - Fly Away
8. Mosek - Soulitude (Foeniks Remix)
9. Olivier Garth - Imagine Yourself feat. Lorena Dale (OR Downtempo Remix)
10. AIS - Tidal Passage (2021 Remastered)
11. ActRaiser - Dusty Trail
12. Medras - All Dissolved
13. Sundayman - Circles (Chill Mix)
14. mCurtis - Bane
15. OR - Portobello
16. Vito Lalinga (Vi Mode inc Project) - Sax Street
17. Dj Color C2 - New Paths
18. Lego Boy feat. Haris Attonis - Feeling Blue
19. OR - Le Funk De Demain (Chill Mix)
20. DJ Mas Corazon - A Better Day
21. Voodoo Child - 2 Trumpets & A Beat
22. Timewarp - Backafro


VA - Kraak Downtempo, Vol.5 (Compiled by Timewarp) will be available on September 23, 2022 for sale in special edition CDR and digital download at Kraak Store and all digital music retailers and streaming services worldwide.